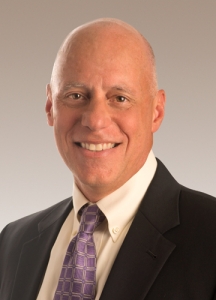 ROBERT J. OBERST
Chairman and Director, Engineer
"I love the scale and diversity of my job. I get to work all over the world on extremely challenging projects for a variety of wonderful clients, and I get to do it working alongside the great people of Miller and Lents."
RELEVANT AREAS OF EXPERTISE
International and North American Experience:
Petroleum engineer with more than 30 years' diverse experience in geologic, reservoir engineering, and economic analysis. Experience includes a wide variety of reservoir engineering, simulation, contingent and prospective resources evaluations, reserves evaluations, audits, and certifications for oil and gas projects in the North Sea, East Irish Sea, China, Ecuador, Egypt, Iraq, Israel, Papua New Guinea, Thailand, Vietnam, West Africa (Nigeria, Algeria, Ghana, Mozambique, and Cote d'Ivoire), Australia (North West Shelf, Bass Straits, and Bowen Basin), South America (Brazil, Ecuador and Argentina), Western Canada (Alberta and Saskatchewan), and United States (Alaskan North Slope, Anadarko, Appalachian, Arkoma, Delaware, Denver-Julesburg, Fort Worth, Greater Green River, Maverick, Permian, Piceance, Powder River, San Juan, San Joaquin, Texas-Louisiana, Mid-Continent, Shelf, and deepwater Gulf of Mexico).  For the deepwater Gulf, particular experience in East Breaks, Atwater Valley, and Green Canyon areas.  For unconventional plays, particular experience in the Bakken, Barnett, Bossier/Haynesville, Codell/Niobrara, Eagle Ford/Pearsall, Haynesville, Lewis, Mesaverde, Marcellus and Woodford/Woodbine Group shales.
Specific Eastern European and FSU Experience:
Similar reservoir engineering and commercial experience in a large number of exploration and producing projects located in Russia, Czech Republic, Georgia and in the FSU countries of Kazakhstan, Azerbaijan, Turkmenistan, and Uzbekistan.